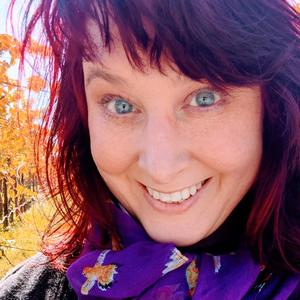 Skye (Schulte) King brings more than 20 years of experience in business strategy & communications for the health, technology, & life sciences industries. Her expertise is in effectively applying behavior science, emotional intelligence, & storytelling to build relationships, communicate risk, & engage customers & other key stakeholders to take action.
She has broad experience in branding and positioning for early-stage start-ups, small/mid-sized organizations, & Fortune 500 companies. She also has experience in both the for-profit & non-profit sectors creating & driving nationwide outreach & engagement campaigns for biotechs, pharma, academic institutions, nonprofits, government, & healthcare organizations. This includes launching new products & initiatives as well as working with established brands to create compelling campaigns and programs better reach & engage partners, customers, & other stakeholders.
In addition to her current role at Ogilvy, Skye is the founder of Geode Lifeworks, which provides wellbeing, resilience, and EQ workshops and coaching programs to both individuals and teams. In the past, Skye has served in a number of executive and leadership roles including overseeing the creation & management of Centers of Excellence in Oncology & Cardiovascular Health & working with more than 500 hospitals & health plans across the U.S. to improve patient outcomes.
Skye has appeared on The Today Show to discuss her work in cultural diplomacy, has conducted numerous workshops and has published more than 100 articles on emotional intelligence, resilience, quality improvement, crisis communications, & other topics. She guest lectures on applying behavior science, cultivating emotional intelligence, building personal & organizational resilience, promoting DEI & cultural diplomacy, & improving global public health. Skye also enjoys facilitating storytelling, marketing, and branding workshops targeted to early-stage organizations & high-performing leaders.