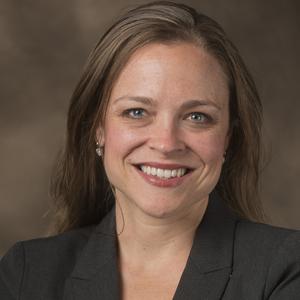 Tanya Ang is the Vice President of Veterans Education Success. Tanya came to Veterans Education Success as the Policy and Outreach Director in the Fall of 2017, bringing more than 17 years of experience in higher education, most recently as Project Director at Service-members Opportunity Colleges at the American Association of State Colleges and Universities and Director of Veterans Programs at the American Council on Education. She also has served as a member of the U.S. Department of Veterans Affairs' Veterans Advisory Committee on Education.
As Project Director for Servicemembers Opportunity Colleges at the American Association of State Colleges and Universities, Tanya aided the service branches and institutions of higher learning on ensuring military-connected students had access to and received a high-quality education.
At the American Council on Education (ACE), serving first in their Military Programs as a Senior Program Manager and then as the Director of Veterans' Programs, Tanya oversaw initiatives such as the Toolkit for Veteran Friendly Institutions and worked in collaboration with their Government Relations team on policy and legislative issues related to military-connected students. Additionally, she collaborated with key-stakeholders at federal agencies, institutions of higher learning, representatives from the workforce, and veteran service organizations to disseminate and promote best practices in serving military-connected students on campus to aid in a smooth transition from military service to the civilian workforce.
Tanya has also served as a higher education consultant to veteran service organizations, federal agencies, and congressional representatives on issues related to the derecognition of ACICS, supporting military-connected students impacted by the closure of ITT, and the passage of the recent Forever GI Bill. She has served on the U.S. Department of Veteran Affairs' Advisory Committee on Education and as a subject matter expert to those looking to implement policy and legislation related to military-connected students.
Her experience in academia includes working as an Administrative Analyst for the Vice President of Student Affairs Office at California State University – Fullerton and as Associate Registrar at Vanguard University where the majority of her work focused on the non-traditional student including military and student veterans. She was the certifying official at her institution for student veteran GI Bill benefits and worked hand-in-hand with the various offices on-campus to ensure students received the benefits and the support they needed to successfully navigate their academic career.
Tanya is the first in her family to graduate from college, and earned her BA in Communications at Biola University and an MA in Organizational Leadership at Vanguard University.
Events featuring Tanya Ang