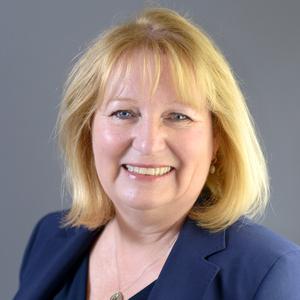 Dr. Stella M. Kemp brings more than 30 years of experience as a teacher, site administrator, regional administrator, and district office administrator to Santa Clara Unified School District.

Prior to her appointment as the Santa Clara Unified superintendent in May 2019, Dr. Kemp served as an education administrator in both Texas and California. Her experience includes work as a regional consultant specializing in leadership development; as a district office administrator focusing on Science, Technology, Engineering, and Mathematics (STEM) education; as a school transformation coach for site administrators; work to design and implement leadership training.

After completing her undergraduate degree, Dr. Kemp taught middle school science in Austin Independent School District in Texas before moving to Germany to work with the Department of Defense Dependents Schools where she taught life science, advanced placement (AP) biology, German, and United States history. Dr. Kemp returned to the Dallas-Fort Worth area of Texas where she taught high school chemistry, served as a high school administrator, and then as a leadership consultant at the Region XI Service Center. In 2003, Dr. Kemp and her family relocated to California, where she served as a middle school principal, director of professional development and STEM, and an assistant superintendent of educational services in the Los Angeles and San Jose areas. During this period, through her leadership, Dr. Kemp gained recognition for her ability to innovate and transform educational systems. Her accomplishments include launching innovative school designs and transforming professional development delivery.

The mission of Santa Clara Unified School District is to prepare students of all ages and abilities to succeed in an ever-changing world. The district serves over 15,500 K-12 students and an additional 6,000 students in preschool through adult school. Neighborhoods in the Cities of Santa Clara, Sunnyvale, San Jose, and Cupertino comprise the district's 56 square-mile area. Santa Clara Unified prides itself on having teachers, classified employees, and administrators who are dedicated, experienced professionals who care about each student's well-being and academic preparation.

Dr. Kemp was born in Bremerhaven, Germany. At the age of five, her family moved to Georgia, and after a few years moved to the Dallas-Fort Worth area. Dr. Kemp attended the University of Texas in Austin, where she earned a bachelor's degree in education. She completed her master's degree in educational administration at Texas Woman's University and her doctorate in educational leadership and training from the University of North Texas, both located in Denton, Texas.

In her spare time, Dr. Kemp spends time with her family traveling, playing golf, and volunteering as a member of the Santa Clara Rotary.
Events featuring Stella Kemp