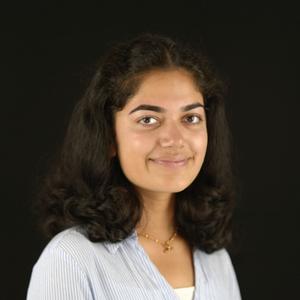 Medha has been a member of the 49ers STEM Leadership Institute since the start of the program in 2014. The program's opportunities to take advanced courses in math and science, to experience design thinking in the real world, and to work with the latest technologies in the industry have led her to develop a strong interest in engineering.

As president of the UNICEF club at Santa Clara High School (SCHS), Medha raises awareness and fundraises with her classmates to help mothers and children in developing countries. She also volunteers with the FIRST Organization by mentoring younger children to give them exposure to technology and robotics. Because of these experiences and more, Medha hopes to pursue a degree in computer science, to combine her engineering passion with giving back to her community; the ability of CS to improve the world around her is a future that she cannot wait to be a part of.

Medha is a former member of the Varsity Swim team and a current member of the Marching Band at SCHS, as well as a member of First Tech Challenge team Deja Vu. In her free time, Medha enjoys playing piano and drawing. During the summer, she works as a lifeguard and enjoys spending time with her friends and family.
Events featuring Medha Kini