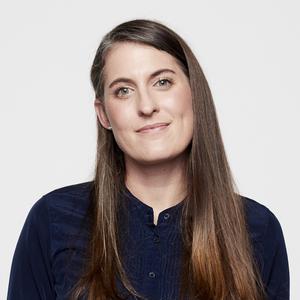 I'm a designer at IDEO focused on the future of work and learning. I'm interested in digital literacy in the age of deep fakes, reimagining what it means to learn on the job, and designing a new path forward for higher education when its ROI is in question. I've spent almost 20 years in education — as a teacher, program director, storyteller, and ed tech entrepreneur.
In 2019, I worked with Pete Buttigieg, the Drucker Institute, and the citizens of South Bend, Indiana to reimagine their city's library as a center of community and learning.
The most complex and beautiful project to which I've ever contributed is raising my daughters with my husband, and my weekends often involve large-scale coloring projects on broken-down cardboard boxes.