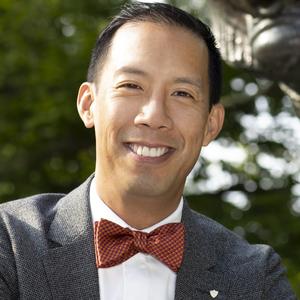 Ben Chang is Deputy Vice President for Communications and University Spokesperson, helping manage the University's range of communications channels and amplify University priorities, including diversity and inclusion in higher education, environmental and climate science, and development of an innovation ecosystem in New Jersey. Previously, Ben served as a career Foreign Service Officer, with postings at the National Security Council in both the Bush and Obama White House, the U.S. Mission to the United Nations, the U.S. delegation to the OECD, and El Salvador.
Prior to moving to Princeton, Chang was managing director for Public Affairs and Crisis at Burson-Marsteller in Washington, D.C., Events Editor at the Los Angeles Times, Associate Administrator for Communications at the Small Business Administration, and an SVP at the Albright Stonebridge Group
A native of Washington, D.C., Chang graduated from Georgetown University's School of Foreign Service. He is on the board of directors of the Council for a Livable World, co-chair of the Rising Leaders Council for the Meridian International Center, and a member of the D.C. Leadership Council for the U.S. Soccer Foundation.
Events featuring Ben Chang