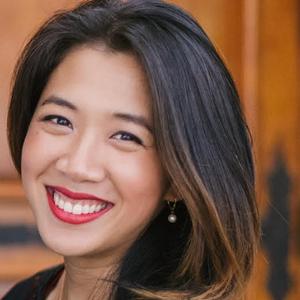 Lina Tran is a first-generation Vietnamese American, born and raised in Austin, Texas. She is a nonprofit and communications professional with a diverse background, spanning marketing, advertising, and public relations to nonprofit development and program management as well as K12 education and youth development.
She began her career in education as an AmeriCorps program coordinator in Dallas, Texas in 2012, and has since served as both a classroom educator and program manager in Houston, Texas and the NYC metro area. She continues to work with schools, districts, nonprofit, and community-based organizations to develop professional development trainings and programs for both educators and students that support social-emotional learning, stress resilience, and culturally responsive and trauma-informed best practices.
Lina is a proud and active member of the Asian-American community and the Asian-American Movement, working to empower and uplift the work and voices of underrepresented and marginalized Asian Americans and their communities. She partners and works passionately alongside many local and inter/national organizations, including:
- Crushing The Myth (NYC, LA & Taiepei)
- Asian Cultural Council (NYC HQ with regional offices in Tokyo, Taipei, Manila & Hong Kong)
- RAW (Real Asian Women) Podcast
- More Moxie Consulting
- My Action Diary Consulting
- The Cosmos (in NY with hubs nationwide)
- Chinese Community Center of Houston
- Houston's Chinese Youth Camp
- NY Coalition for Asian American Mental Health
Lina is an enthusiastic and unrelenting advocate for education equity, racial justice, youth leadership development, community building, and mental health.