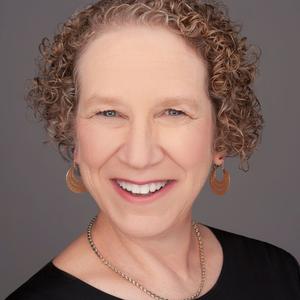 Goldie Blumenstyk joined The Chronicle of Higher Education, where she is a senior writer, in 1988.
A frequent speaker at conferences and guest on public-radio shows and C-SPAN, she is the author of the Washington Post best-selling book American Higher Education in Crisis? What Everyone Needs to Know (Oxford University Press, 2015).
At The Chronicle she writes The Edge, a weekly newsletter on the ideas, people, and trends that are changing the higher-education landscape. She is also the author of two in-depth Chronicle reports, "The Adult Student" and "Career-Ready Education," and co-author of "The Innovation Imperative." Previously she covered City Hall for The Orlando Sentinel. She is a graduate of Colgate University and the Columbia University Graduate School of Journalism.
Events featuring Goldie Blumenstyk
Mar 7, 2023
4:00pm — 5:00pm
Presented by
The Chronicle of Higher Education
Events featuring Goldie Blumenstyk
Mar 7, 2023
4:00pm — 5:00pm
Presented by
The Chronicle of Higher Education