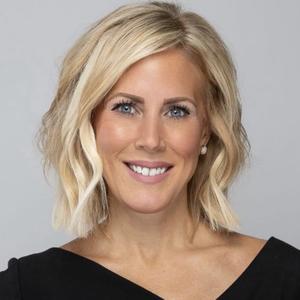 Courtney Roberts assumed the role of President of Ivy Tech Foundation in January 2022, whose most important function is to provide support for Ivy Tech Community College beyond state appropriations.
She is leading a $285M statewide campaign, "Invest IN Ivy Tech," benefitting all of Ivy Tech's campuses, serving all 92 counties across Indiana. By addressing the barriers students and communities face every day, Ivy Tech Foundation is making Indiana a more equitable place for all who call it home.
Prior to joining Ivy Tech Foundation, Courtney had a successful career at Eli Lilly and Company, leading the company's philanthropic commitment to global health equity. She led public-private partnerships around the world – including Mexico, Kenya, South Africa, India and China - to find innovative, scalable and sustainable solutions to drive impact at the community level. She brought these same approaches closer to home, to advance health equity in three Indianapolis neighborhoods by addressing social determinants of health.
In this role, Courtney also led the company's philanthropic product donation response to natural disasters and humanitarian crisis. In 2021, this has included philanthropic product donations to low and low-middle income countries in response to COVID-19.
Courtney graduated from Butler University and received her J.D. from the Indiana University School of Law – Indianapolis. She also holds a credential in Diversity, Equity, and Inclusion in Fundraising from Florida International University Foundation and Office of Inclusive Philanthropy.
Events featuring Courtney Roberts
Mar 7, 2023
11:30am — 12:30pm
Events featuring Courtney Roberts
Mar 7, 2023
11:30am — 12:30pm