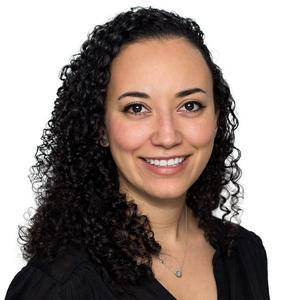 Andrea Hernandez
LEGO Foundation
Andrea Hernandez is a Programme Manager at the LEGO Foundation based in Mexico City, she has been working at the LEGO Foundation for 5 years in various teams and roles. Andrea is part of the team that leads strategies and projects around the world that support the inclusion of Learning through Play in children that have normally been left behind of the education system, targeting specifically projects that include girls and neurodivergent children as our focus areas.
She has a master's degree in Social Development by the Institute of Development Studies in the United Kingdom and her undergraduate degree is in International Relations by the ITESO University in Guadalajara, Mexico.
Andrea has vast experience working with SEND civil society organisations.
Before joining the LEGO Foundation five years ago she worked several years in organisations that supported children with disabilities, neurodivergent children and their families. Her experience also includes coordinating and leading advocacy strategies and government relations to create inclusive public policies and campaigns.
Andrea is the proud sister of an Autistic young adult and her personal experience has shaped how she now interacts with the projects she now leads in the LEGO Foundation.
Events featuring Andrea Hernandez
Mar 7, 2023
11:30am — 12:30pm
Events featuring Andrea Hernandez
Mar 7, 2023
11:30am — 12:30pm