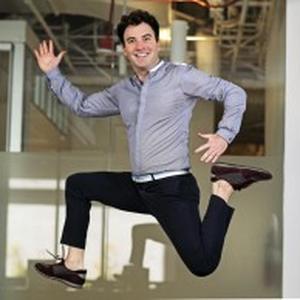 Yosh is the Founder & CEO of Hadley, a public benefit corp that humanizes the saving-for-school process. The Hadley app lets anyone link their 529 plan (the app works with every 529 plan) so that anyone, including family, friends, and employers, can directly fund anyone's 529 account (think venmo, but for 529s). No 529 plan? No sweat. For those without a 529 account (the vast majority of our country), Hadley matches everyone, for free, to their top-rated plan (we're a SEC-Registered Investment Advisor, but without the advisory fees).
A proud native Floridian from the great hometown of Parkland, Yosh worked at Deloitte's Federal Practice, consulting in strategy and operations for local, federal, and foreign government clients. Prior to Hadley, Yosh worked as a Strategy Executive at MRC Studios, home to Ozark, House of Cards, Knives Out, Ted, The Great as well as media properties Billboard, The Hollywood Reporter, and dick clark productions. Yosh is a 2023 Presidential Leadership Scholar, working directly with former Presidents Clinton and Bush and their teams on expanding 529 adoption. He is also a Capricorn.
Yosh named Hadley after his niece who inspired the 529 research and is proud to lead a company that gives families the same kind of advice he gives his own family. A huge fan of the show Survivor, Yosh took swimming lessons after making it to casting finals and has since developed a love for swimming that continues today. In fact, he came up with the idea that sparked Hadley while swimming laps and brainstorming gift ideas for his nieces. You can catch him most mornings dodging traffic on Melrose for the best iced coffee in LA.
Events featuring Yosh Miller
Events featuring Yosh Miller