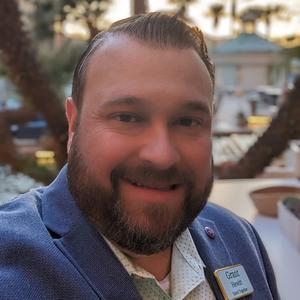 Grant Hewitt is an experienced and effective leader with a proven record of managing government departments and is a thought leader in public policy and building national campaigns.
As the Vice President of Foundational Education for Stand Together, he oversees the community's strategy regarding K-12 education. In this role, he works to identify operational efficiency, to ensure vision alignment, and to develop strategies that allow for the greatest opportunity for mutual benefit amongst community members.
Prior to joining Stand Together, he served as the Vice President of Government Affairs for yes. every kid. And oversaw the organization's lobbying capability. In this role, he was responsible for sourcing grant opportunities, identifying new reform coalition members, exploring and developing policy positions, and evaluating the legislative climate for transformational educational changes.
Prior to joining the Stand Together Community, Grant was the Chief of Staff of the Nevada Treasurer's Office. Grant oversaw the office staff, budget and legislative priorities. He was instrumental in updating the State's investment program to increase returns, managed the brand update and first mass-market advertising campaign promoting a culture of saving for college in Nevada, and accelerated the timeline for unclaimed property claims.
When the Nevada Legislature thrust the newly created Education Savings Accounts program into the purview of the Nevada Treasurer, Grant stepped up to develop the initial regulations, program structure, and processes, all while advocating for Nevada families trying to utilize the program. After representing the Treasurer's Office through the landmark court ruling establishing the constitutionality of the Nevada ESA program, Grant has become a thought leader on the creation, development, and implementation of ESA programs.
Grant was born in Dallas, Texas and grew up in Kalispell, Montana. He holds a B.S. in Political Science from Texas Christian University and is a rabid TCU football fan.
Grant currently lives in Las Vegas, Nevada with his wife, Dawn, their dogs, Koda, Maverick, Addy and his cat, Buddy.
Events featuring Grant Hewitt
Presented by
Stand Together Trust
Events featuring Grant Hewitt
Presented by
Stand Together Trust