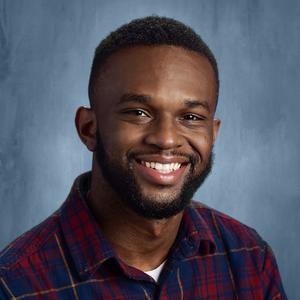 Shaylan currently works as a High School Financial Literacy & Entrepreneurship Teacher in addition to being the Student Council Advisor. After the first few years of teaching, wanting to
stay in education but feeling ready for the next step, he decided to part
ways with his current school. In between jobs and unsure what his next
step was, he was encouraged by a colleague to attend an Empowered
(formerly Youth Entrepreneurs) Professional Development in Detroit,
2019. Feeling reinvigorated, he returned to the classroom the next school year with the new knowledge
he'd gathered, filling in as a substitute at the Empower College Prep school in Phoenix, AZ. Shaylan said
Passionate about the
Empowered curriculum, he approached the administration about creating a YE afterschool club. The
school administration was excited to introduce this- it was quickly approved and took off. Unfortunately,
COVID-19 protocols were implemented shortly after, and the club was suspended. When students were
able to return to the classroom, due to popular demand, what was once a tiny club was turned into a
semester-long class with 20-30 students each semester. Shaylan has quickly created an exciting, Empowered culture at his school by working with the
administration to find ways to weave it into the student's everyday schedules. He has become one of
our most active ambassadors and was recently our featured teacher on the cover of our Empowered
Teacher Spring 2022 magazine, distributed to over 8,000 educators across the country. We are
thankful for Shaylan and our other +7,500 educators, going above and beyond to make a difference for
countless students to come!
Events featuring Shaylan Richardson
Mar 6, 2023
3:00pm — 4:00pm
Presented by
Stand Together Trust
Events featuring Shaylan Richardson
Mar 6, 2023
3:00pm — 4:00pm
Presented by
Stand Together Trust