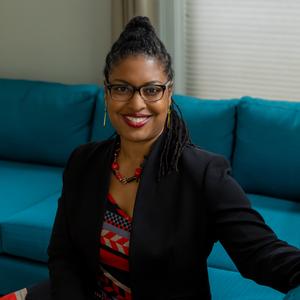 Aisha Francis, PhD, was appointed president of Franklin Cummings Tech (FCT) by its board of trustees in 2021. She is the first female president in the more than 100-year history of FCT after previously serving as the college's chief executive officer.
Dr. Francis is an award-winning nonprofit leader and educator with broad experience in strategic planning, philanthropy, board relations, marketing, and communications. She is known for being an insightful strategist who implements dynamic new programs at best-in-class organizations that improve access to and equity of educational and economic opportunities.
In her previous role as FCT's chief of staff, Dr. Francis built the college's network of supporters through external and government relations and oversaw selected aspects of administrative operations. Prior to joining FCT, she served as managing director of development for Harvard Medical School, raising the funds applied to medical student scholarships and diversity and inclusion programs. She previously lead the marketing and fundraising efforts for Economic Mobility Pathways and held leadership positions at the John F. Kennedy Library Foundation and Boston Medical Center.
Recognized by the Boston Business Journal as a 40 Under 40 leader to watch and by the Greater Boston Chamber of Commerce with a 2023 Pinnacle Award, Dr. Francis contributes to the civic health of Boston through volunteer work and advocacy. In 2021, Dr. Francis was appointed to the board of directors at Massachusetts Clean Energy Center, the state agency dedicated to the growth of the clean energy sector in MA, and to the board of directors for Boston public radio station WBUR. She is currently an independent director of Sunwealth and serves on the Advisory Boards of the Environmental League of Massachusetts (ELM) and New England Women in Energy (NEWIE).
Events featuring Aisha Francis, PhD
Mar 6, 2023
11:30am — 12:30pm
Presented by
American Student Assistance
Events featuring Aisha Francis, PhD
Mar 6, 2023
11:30am — 12:30pm
Presented by
American Student Assistance