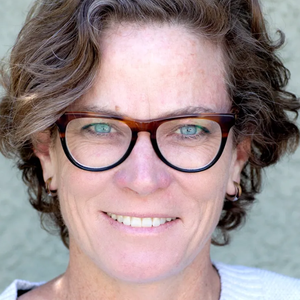 Anne Childers is an educator, speaker, and instructional designer with 20+ years of experience working with both non-profits and school districts. Anne is primarily focused on integrating Social and Emotional Learning into school design, classroom practices, and educator development. Most recently, she has consulted with New Teacher Center on their Direct-to-Educator platform and with counties and districts in implementing California's Transformative SEL guidelines.
With an M.A. in Educational Technology Leadership from George Washington University, masters' studies in New Media Design at the Academy of Art in San Francisco, and a B.A. in Journalism and Technical Communications from Colorado State University, she brings writing, digital production, and storytelling into all of her work.
Anne is passionate about bridging research to practice and a focus on design of instruction that supports integration of social, emotional, and academic development. Throughout her career, she has stayed committed to working both inside and outside our public school systems, returning to the classroom in 2019-2020 to focus on SEL integration into academics as well as arts integration, a process which then supported healing and reflection through the traumas of 2020. Anne currently focuses on developing digital solutions that center student agency and student voice as levers for change.
Anne is skilled in instructional design, public speaking, educational technology, professional development, and storytelling. She resides in northern California and consults nationally.
Events featuring Anne Childers
Events featuring Anne Childers