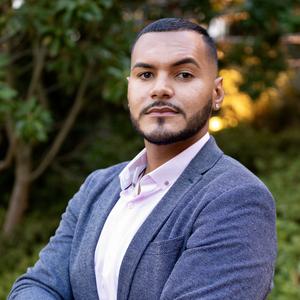 Born and raised in the Dominican Republic, Antonelli has always been committed to serving others in his community and he currently serves as a Principal at a K-8th Public School in Boston.
He holds a B.A. in Psychology and Human Resources from Boston College, and a Master's of Education in Curriculum and Teaching from Boston University. Antonelli is an alum of Boston College's Lynch Leadership Academy where he earned his principal licensure, and recently completed Harvard University's certification program in School Management & Leadership.
In addition to his commitment to serving BPS students and families, Antonelli has partnered with organizations like The Teachers' Lounge, Teach For America and Latinos For Education to further hone his consultancy practice and move the work of educational equity forward. Currently, he serves on the Massachusetts Department of Elementary & Secondary Education (DESE's) Teacher and Principal Advisory Cabinet, a statewide convening of sector leaders ensuring that the updates to state's evaluation systems align with culturally responsive practices that lead to more equitable and effective teaching preparatory programs.
Events featuring Antonelli Mejia
Events featuring Antonelli Mejia