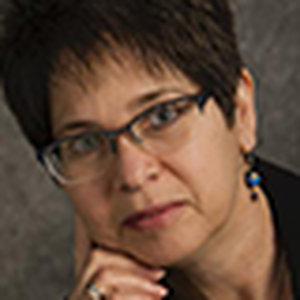 Felice Nudelman is the associate vice president of Academic Innovation and Transformation at AASCU. Nudelman came to AASCU in January 2019, as executive director of the American Democracy Project (ADP), which supports member campuses in programming to encourage students to be informed, engaged citizens for our democracy.
Prior to assuming her role at AASCU, Nudelman served as the executive vice president of the Weiss Institute/Say Yes to Education. Prior to that was chancellor and chief global officer for innovation & partnerships at Antioch University.
She has spent the majority of her career in education, both on college campuses and for 12 years with The New York Times Company. In her final role there, she served as executive director of education.
Nudelman has served and is active on numerous non-profit boards and advisory councils, including SXSWedu, The Institute for Social Justice, the Dayton Literary Peace Prize, and the Education Writers Association Board of Directors, where she serves on the Executive Committee as Treasurer, Planned Parenthood of Southwest Ohio, CAEL, Union Institute & University.
Events featuring Felice Nudelman
Mar 8, 2023
2:30pm — 3:30pm
Presented by
The Bill & Melinda Gates Foundation
Mar 8, 2023
4:00pm — 5:00pm
Events featuring Felice Nudelman
Mar 8, 2023
2:30pm — 3:30pm
Presented by
The Bill & Melinda Gates Foundation
Mar 8, 2023
4:00pm — 5:00pm