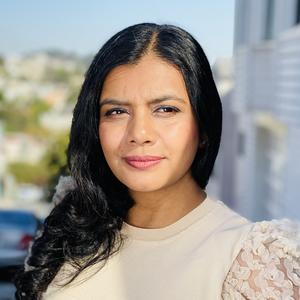 Hadiya Masieh has worked extensively within the field of Counter Terrorism, Counter Extremism, international conflict resolution, peace building and interfaith. Her area of expertise lie in BAME community relations, women engagement projects and extremism within religious factions.
She is part of the UK Government's "National Muslim Women's Advisory Group" advising UK Prime Ministers and Cabinet Ministers. She has advised governments including four U.K. Prime Minsters, been invited to speak at international conferences, was once a television presenter and has held high profile events promoting community engagement/ empowerment.
Her work has featured in the Guardian, New Statesman, BBC News, ITV, Radio 4, CNN, BBC World, BBC Asian Radio, Times of India, Times of Israel and others.
She is the co-author of the report 'Radicalisation and violent extremism - focus on women : how women become radicalised, and how to empower them to prevent radicalisation' and a UN women report 'Gendered Pathways to Radicalization and Desistance from Violent Extremism'.
Hadiya was UK Ambassador for Women Without Borders promoting counter extremism narratives and a board member of the internationally renowned and award winning peacekeeping organisation The Bereaved Families Forum based in Palestine and Israel.
Events featuring Hadiya Masieh
Events featuring Hadiya Masieh