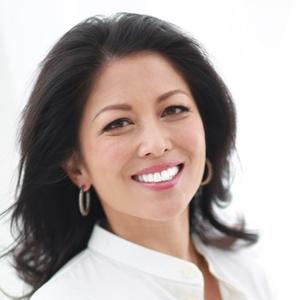 Joy Chen (陈愉) is CEO of the Multicultural Leadership Institute and a former Deputy Mayor of Los Angeles who has enabled millions in the United States and China to become more effective leaders in a rapidly changing world.
As Deputy Mayor of Los Angeles, Joy spearheaded workforce initiatives which have expanded access to new skills and jobs for generations of Californians.
Upon leaving public service, she joined the executive search firm Heidrick & Struggles, where she recruited CEOs and Board members for Fortune 500 companies across North America, Asia and Europe.
Joy also authored China bestsellers and headed a Beijing-based leadership training company which served millions of Chinese consumers.
Now as CEO of the Multicultural Leadership Institute, she gives keynote presentations and teaches the Asian American Leadership Accelerator, a 6-week online course on the unwritten rules of the game.
For her global leadership unleashing human potential, Joy has been profiled by media including the Wall Street Journal, The Financial Times, The Economist, CNN, CBS News, ABC News, the Los Angeles Times and Vogue China.
Joy holds a Diversity & Inclusion certificate from Cornell University, MBA and M.A. in Urban Planning degrees from UCLA, and a BA from Duke University. She is a 2004 American Marshall Memorial Fellow.
Events featuring Joy Chen
Presented by
Strategic Education
Events featuring Joy Chen
Presented by
Strategic Education