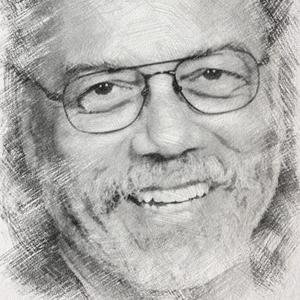 Raymond Rose is Public Policy Chair for the Texas Digital Learning Association. He is dedicated to sharing the principles of successful online learning and the innovative use of technology in education settings. He helped envision, create, and administer early online teacher professional development programs and The Virtual High School.
He has been actively involved in innovation and education in a variety of roles and responsibilities his entire career. This enables him to bring different perspectives to many academic situations. His career began as a junior high science teacher, then progressed through roles as, a guidance counselor, and school administrator. He developed an understanding of policy, monitoring, and compliance in the Massachusetts Department of Education before moving to the world of non-profit educational research and development, where he became a skilled grant writer and project manager
Ray works with K-12, college, and university programs, with policymakers, and leaders in a diverse range of organizations and institutions, helping shape the nature of learning efforts in the country. He has written on school redesign and school restructuring, as well as developing online communities, professional development, and organizational change. His passion is using technology to make learning work for all students. He is currently a member of the Executive Committee for the Digital Learning Collaborative and Advisory Board for SxSW.edu.
His most recent challenge is to help academic institutions understand their legal and moral obligation to ensure that all students are getting access to the full benefits of online learning. He has publications, book chapters, webinars, consultations, and numerous presentations to his credit addressing this critical need. He is a part of the design and delivery team for the TXDLA Digital Accessibility Certificate Course, the first course focused on digital accessibility.
Events featuring Raymond Rose
Mar 6, 2023
1:30pm — 2:00pm
Events featuring Raymond Rose
Mar 6, 2023
1:30pm — 2:00pm