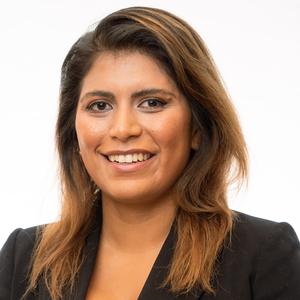 Silvia Zenteno is the Director of Educational Programs and Training at It's On Us, where she works to develop peer-to-peer prevention and intervention programs for campus communities around the country.
Previously, Silvia was a Biden Foundation policy fellow, working under the Violence Against Women pillar to identify gaps in services for youth and college/university students. Silvia also worked as a management analyst at the U.S. Justice Department's Office on Violence Against Women, where she worked on the Campus and Consolidated Youth teams to improve the national response to gender-based violence.
Born in Bolivia and raised in Alexandria, VA, Silvia stayed close to home to attend George Washington University, where she earned a B.S. in Political Science in 2015.
Events featuring Silvia Zenteno
Mar 6, 2023
4:00pm — 5:00pm
Events featuring Silvia Zenteno
Mar 6, 2023
4:00pm — 5:00pm