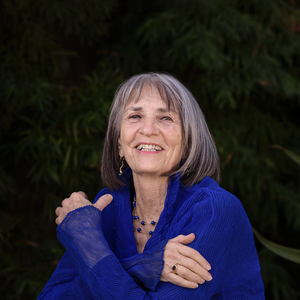 Doreen Gehry Nelson, Honorary AIA
Doreen Gehry Nelson is Professor Emerita of California State Polytechnic University, Pomona, School of Education and Integrative Studies; Adjunct Professor at the Cal Poly College of Environmental Design; former Professor at ArtCenter College of Design in Pasadena, California (2002-2019). In 2019, she was named Founding Director of Design-Based Learning by the UCLA School of Education & Information Studies–Center X for the UCLA Design-Based Learning Project.
An award-winning, 50-year veteran educator and published author in the field of education, Nelson taught all grades in public schools for 15 years. She began developing her Design-Based Learning methodology (formerly called City Building Education) in the late 1960s to ignite creativity, promote high-level transfer of learning, and foster cross-curricular critical thinking skills among K–12 students using the spatial domain.
She was named one of 30 top American innovators in education by the New York Times in 1991 and is the recipient of both the American Institute of Architecture's prestigious Lifetime Honorary Membership (the highest honor for a non-architect) and the California State University's statewide, 2006 Wang Award for Excellence in Education.
Events featuring Doreen Gehry Nelson, Honorary AIA
Events featuring Doreen Gehry Nelson, Honorary AIA