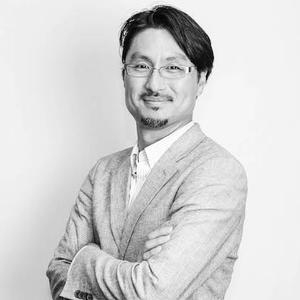 Experienced advisor & investor, specialized in identifying the core issues of startup/company needs in EdTech, AI, HCI, NLP, mobile, digital content, global business development, and cross-border/cross-industry initiatives.
Talk to me about:
1. Advisory, Investment, and Incubation to improve learning outcomes across generations
2. Harvest insights and unlock the potential to accelerate innovation and foster efficacy at scale in learning and teaching
3. Connecting to transformational resources and partners you need to succeed
----------
Yoshi is an executive with over 20 years of experience managing and directing artificial intelligence and data-intensive ventures. He leverages this background in his current position as Director of SHO-zemi Labs/SHO-zemi Innovation Ventures (SZIV), whose mission is to fund and create systems that will change the way the world learns. He supports a community of practice, including front-line teachers, leading educational researchers, and new venture entrepreneurs who are passionate about finding innovative ways to learn with forward-thinking educational technology.
As a veteran of industry efforts spanning international corporate, startup, and new venture environments, Yoshi has been a critical driving force in forging alliances in Southeast Asia, North America, and Europe. He acts as an advisor, ambassador, mentor, and corporate investor for EdTech communities and individual startups in the US, Southeast Asia, Europe, and Japan.
Yoshi is also known as a learning scientist– an innovator who uses a scientific approach to achieving learning efficacy at scale. Within his work, he recognizes opportunities for innovation, then identifies and collaborates with experts in appropriate fields. He was formerly affiliated as a Visiting Associate Professor with the National University of Singapore (NUS) and has published papers for professional conferences hosted by organizations such as AAAI and IEEE.
Events featuring Yoshi A Okamoto
Events featuring Yoshi A Okamoto