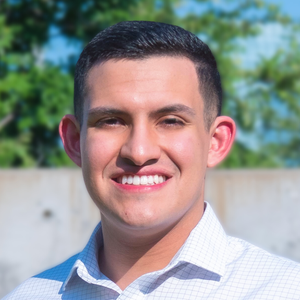 Alex Quian is the Executive Director of the Better Together Foundation, a nonprofit he started at the age of 21 to mobilize youth, young professionals, and experienced leaders to serve. 
Just a few years ago, Alex would never have imagined that he would spend so much of his time serving the community, let alone lead a nonprofit. That all changed in summer 2019. While getting ready to come home for summer break from Cornell University, his mentor challenged him to complete 30 different service projects in 30 days. Despite his initial hesitation, Alex took on this challenge and unknowingly started what would become a life-changing journey of service.
Since completing the challenge, Alex has started a number of initiatives to provide youth with personal and professional development. This includes creating a scholarship program for Texas high school students, a podcast that shares professional advice from executives at companies such as American Airlines, Capital One, Indeed, and more, and dozens of service projects that mobilized young professionals.
Wanting to encourage others - especially youth - to serve their communities, Alex published a book about his experiences in 2021. The book, Better Together: How 30 Days of Service Changed My Life, shares blueprints for each of the 30 projects he completed in summer 2019 and lessons he learned throughout his nonprofit journey. 
Events featuring Alex Quian
Events featuring Alex Quian