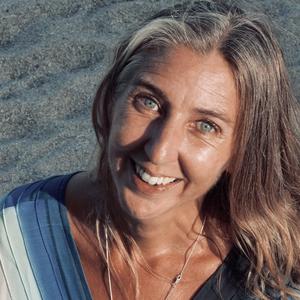 Romi is an author and therapist that specializes in teen mental health and social-emotional learning by empowering teachers through Professional Development training and her resource - A robust guidebook , 'The Key, A Social Emotional Toolkit for Teens' - breaking down over 20 topics of mental and emotional health, teaching strategies and coping mechanisms including activities, writing therapy and videos. The Key is available at the SXSW bookshop. She also facilitates workshops directly with students and parents.
Romi has been a counselor for almost 20 years and has been facilitating professional development at international schools in Asia and Australia for seven years.
She is passionate about sharing her mental health knowledge and is most well known for her practical guidance and for presenting complex issues and concepts with exceptional clarity.
Australian-born, Romi has been living in Asia on and off since 2006 working at the frontier using creative arts in challenging communities. Since managing a hip hop centre in the Phnom Penh slums in Cambodia for street kids, she moved to Thailand where she has published two self-help books, facilitates school trainings in mental health and continues counselling (in-person and online) adults and teenagers.
Romi recently completed writing her memoir 'Hip Hop & Hope' based on her life in Cambodia running the centre with founder, Cambodian-American deportee, and is currently looking for a publisher.
Events featuring Romi Grossberg
Events featuring Romi Grossberg