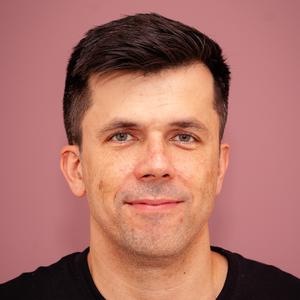 Let's talk about a nonlinear career? I have a degree in journalism, but have been involved with Education and Learning for over a decade. Currently working at Centro Lemann for Leadership and Equity in Education, managing the digital learning platform used by over two thousands public education leaders in Brazil.
Before that, I worked for a long time with external and internal communication, both digital and offline. From web agencies to companies in pharmaceutical, non-profits, and corporate education sectors, and international projects, such as WorldSkills São Paulo 2015, the world's largest professional education competition.
In 2013, I have co-founded 42formas, a company who provides corporate learning experiences and consultancy. I research and talk about skills for the future of work, fostering learning communities, learning culture and social learning.


In between, I have produced and presented a podcast about communication called Ainda Sem Nome. Ping me to talk about everything above plus music, photography, woodworking and sports.
Events featuring Felipe Menhem
Events featuring Felipe Menhem