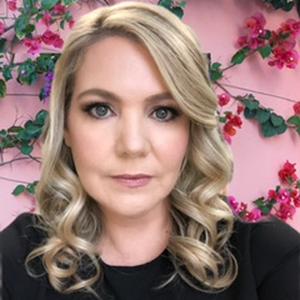 Dr. Monique Jiménez-Herrera is the Associate Vice President for Faculty Diversity, Equity, Inclusion and Justice (DEIJ), and a Professor of Psychology at St. Edward's University in Austin, TX. As a member of the DEIJ Core Team she co-leads the university's commitment and strategy to be a diverse, antiracist, equitable, and inclusive campus and employer. Her work focuses on the implementation of an overarching vision of faculty diversity, equity, and inclusion that works to eliminate systemic organizational marginalization and promotes inclusion and antiracist practices.
Dr. Jiménez-Herrera has been recognized by the National Council of Schools and Programs of Professional Psychology (NCSPP) and their Women Issues Committee for her contribution to the pursuit and promotion of women's leadership in Professional Psychology. She is an alum of the American Psychological Association (APA), Leadership Institute for Women in Psychology (LIWP) and serves on its Advisory Committee as the Vice-Chair and as a member of the Evaluation and Assessment Sub Committee.
Dr. Jiménez-Herrera is a licensed clinical psychologist, educator, consultant, and trainer. Her work is informed by social justice principles and socially responsible practices, and emphasizes the importance of developing knowledge and awareness about diversity, equity, inclusion and justice that lead to individual and organizational transformation. Her professional experiences include leading academic departments and programs, leading accreditation and student learning assessment processes, and teaching undergraduate and graduate courses in the United States, Puerto Rico, and Mexico. Dr. Jiménez-Herrera's experience also includes leading her own private psychology practice where she offered bilingual psychological services, and serving as a consultant and trainer about diversity and multicultural topics.
Dr. Jiménez-Herrera's commitment and contributions to diversity-related work includes publications of book chapters and peer-reviewed journal articles, and conducting professional presentations and trainings addressing topics such as multiple minority identities and its intersectionality with race, ethnicity, gender, and age, among other identities. Her work around diversity and inclusion has also led to several appointments including currently, being a member of the President's Advisory Council for a Respectful and Inclusive Community (PACRIC) at St. Edward's University. Previously, she was the chair of the Miami Dade College-Wolfson Campus (MDC-WC) Diversity, Equity and Inclusion Curriculum Committee, co-chair and co-founder of the Adler University Women's Issues Group, and a member of The Children's Trust Racial Equity, Diversity and Inclusion Committee, the Puerto Rico Psychological Association Taskforce on Lesbians, Gay, Bisexual, and Transgender Issues, and the MDC-WC Diversity, Equity and Inclusion Committee, the Women's History Month Committee, and the Changemaking-IMPACT Committee.
Dr. Jiménez-Herrera earned a Doctor of Psychology degree and a Master of Science in Psychology degree from Albizu University in Miami, FL, and a Bachelor of Arts in Psychology from the University of Puerto Rico, Mayagüez Campus.
Events featuring Monique Jimenez-Herrera
Events featuring Monique Jimenez-Herrera