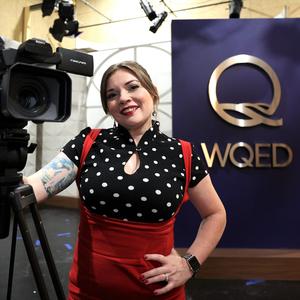 "Mary Ann McBride-Tackett serves as the Director of Film Education at WQED Multimedia in Pittsburgh, where she has overseen and developed several filmmaking programs for both youth and adults, including the successful WQED Film Academy for middle and high school students.
Prior to WQED, Mary Ann graduated Summa Cum Laude from Point Park University as top graduating senior of the Cinema and Digital Arts program, with a concentration in screenwriting and directing and a minor in child development. For over a decade, Mary Ann worked freelance in the film production industry (Adventureland, She's Out of My League) and as the PA state rep for Entertainment Partners.
With nearly 20 years of industry experience, Mary Ann has worked on everything from studio features to short films, commercials, and television. Mary Ann's most important role is as mother of two young filmmakers (20 and 14) and 2 cats. She is also a 4-time surrogate and retired roller derby skater. "
Events featuring Mary Ann McBride-Tackett
Mar 7, 2023
4:00pm — 5:00pm
Events featuring Mary Ann McBride-Tackett
Mar 7, 2023
4:00pm — 5:00pm