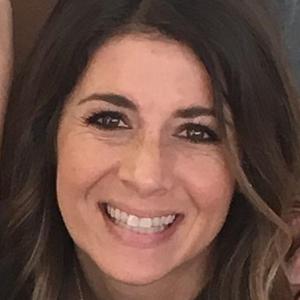 Amy is a speech-language pathologist and Community Outreach at The Parish School (TPS). She holds a BS in Communication Sciences and Disorders from the University of Texas at Austin and a MA from The George Washington University.
Amy came to TPS in 2006, when she started as a lead SLP in the early childhood classrooms. Before joining the Parish team, she spent seven years working for Plano ISD, and three years in private practice in San Antonio.
Through her role at TPS, Amy is a ""connector"" and feels privileged to play a small part in connecting with the adults in the community who raise, teach, and care for children. In her outreach efforts, Amy works hard to provide practical, evidence based adult education opportunities for educators, heads of school, parents/caregivers, clinicians, coaches, librarians, camp counselors, and other vital players in the community.
Amy serves on the Texas Speech and Hearing Association Webinar Committee, is a part of the American Speech and Hearing Association Leadership Development Program 2022 Cohort, and serves on the Jewish Federation of Greater Houston, Service for Students with Disabilities Task Force.
Amy is married to a lawyer-turned-pediatrician, Marshall Lerman, and is the mother of two dynamic girls, Lyla and Sunny. In her spare time, she enjoys practicing yoga, being outdoors, and attending events in the community.
Amy was The Parish School's "Therapist of the Year" in 2020.
Events featuring Amy Lerman
Mar 6, 2023
2:30pm — 3:30pm
Events featuring Amy Lerman
Mar 6, 2023
2:30pm — 3:30pm