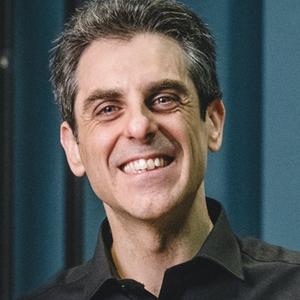 Composer and researcher in auditory display, Dom works with organisations like CERN and NASA, creating music from scientific data and using melodies and timbres for storytelling.
He is an Arts & Humanities manager at GÉANT, the European backbone for research and education and a Senior Lecturer at Anglia Ruskin University in Cambridge.
Pioneer in network technologies for science and the arts since the late 1990s, he founded the ASTRA (Ancient instrument Sound/Timbre Reconstruction Application) project recreating extinct musical instruments through computer models using the European Grid Infrastructure (EGI.eu) .
Dom is also a Relationship Manager at Arts Council England, with particular focus on Music and Music Education.
Events featuring Domenico Vicinanza
Mar 9, 2023
12:00pm — 12:30pm
Events featuring Domenico Vicinanza
Mar 9, 2023
12:00pm — 12:30pm