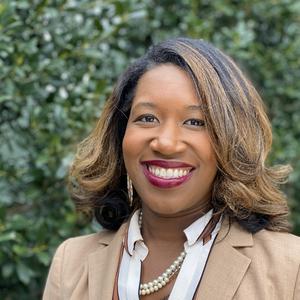 Dr. Kristin J. Carothers is a Clinical Psychologist, primarily based in both Atlanta and New York.
Formally trained as a Clinical Child Psychologist, Dr. Carothers has expertise in Cognitive Behavioral Therapy (CBT) and behavioral interventions. She earned her B.S. from Howard University and her MA/Ph.D. in Clinical Psychology from DePaul University.
Dr. Carothers completed a Pre-doctoral internship at the Columbia University Medical Center and a Post-doctoral fellowship in Trauma-focused Cognitive Behavioral Therapy (Tf-CBT) at St. John's University's Child H.E.L.P Partnership. Subsequently, she served as a psychologist in the School-based Mental Health Program at New York Presbyterian Columbia University Medical Center. That set of experiences led her to the Child Mind Institute where she served as a Senior Psychologist in the ADHD and Behavior Disorders Center.
Currently, Dr. Carothers is in private practice at Peachtree Integrated Psychology and is an Assistant Professor of Psychiatry at Morehouse School of Medicine. Dr. Carothers serves as a media consultant and expert contributor for Understood for All. She also serves on the Boards of Our Minds Matter (OMM) based in Washington, DC, Trinity School in Atlanta, GA, and the Georgia Psychological Foundation (GPF).
Events featuring Kristin Carothers
Events featuring Kristin Carothers