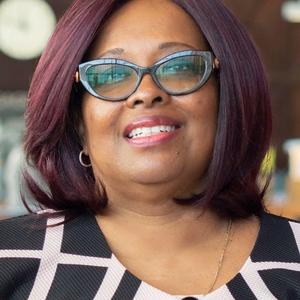 Karen W. Fairley is executive director of the Center for Safer Schools in the N.C. Department of Public Instruction. Working for the CFSS since 2016, she was promoted to executive director in early 2021.
The Center for Safer Schools promotes safe learning environments for all North Carolina K-12 public and charter schools. The CFSS serves as a hub of resources, training and technical assistance on school safety to school faculty and staff, law enforcement, youth-serving community agencies, juvenile justice officials, policymakers, parents/guardians and students. The CFSS currently manages a budget of more than $80 million.
Before joining the CFSS, Fairley was the administrator for the N.C. Statewide Automated Victim Assistance program within the N.C. Department of Public Safety. In that role she served on the legislative N.C. Sexual Predator Panel as the victim advocate.
Fairley has conducted and presented in numerous workshops, trainings and conferences on topics including school safety, gang violence, domestic violence, leadership development, women's empowerment, single and teenage parenting, and youth program development. She created and implemented the Resiliency Information Support Empowerment (RISE) training program and has successfully secured funding for it since 2017.
Fairley serves on the Domestic Violence Commission, N.C. Child Fatality Task Force, Unintentional Death Prevention Committee, Advisory Committee of the Chief Justice's Task Force on Informed Courts and State Emergency Response Commission.
Fairley, a native of Toledo, Ohio, earned an associate degree from Inter-American University in San Juan, Puerto Rico; a bachelor's degree from Lourdes University in Sylvania, Ohio; and a Juris Doctor from the University of Toledo College of Law. She is a licensed evangelist in the Church of God in Christ and is a member of Alpha Kappa Alpha.
Fairley and her husband, William, reside in Rocky Mount, N.C., and have eight daughters and 12 grandchildren.
Events featuring Karen Fairley
Events featuring Karen Fairley