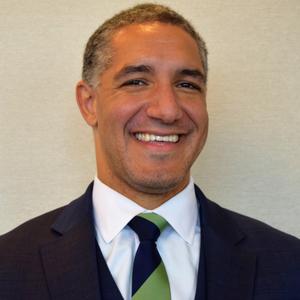 Daniel Anello has served as Chief Executive Officer of Kids First Chicago since 2015. He brings deep quantitative analytical skills and authentic lived-experience to his role in supporting parent-led and data-informed change within Chicago's public schools.
He previously served as the Chief of Strategy and External Relations for Chicago International Charter School. In 2014, Daniel played an important role in securing equitable funding for students citywide, working side-by-side with the CPS budget office on the implementation of a new student-based funding formula. Daniel came into urban education through the Broad Residency. Prior to working in the education sector, he worked in brand management a Unilever.
In 2015, Daniel was named in the inaugural class of Presidential Leadership Scholars, an initiative that draws upon the resources of the U.S. presidential centers of Lyndon B. Johnson, George H.W. Bush, William J. Clinton, and George W. Bush. In 2018, he was invited to share his personal leadership story at the Presidential Leadership Forum. Daniel was a member of the Pahara-Aspen Education Fellowship Summer 2016 cohort and the Leadership Greater Chicago 2018-19 cohort. He is a member of Education Leaders of Color, and the PIE Network Membership Committee. He is a Board member of Chicago Urban League and the Cleveland Avenue Foundation for Education. In 2021, Daniel received a Medal of Honor from Chicago Mayor Lori E. Lightfoot for his leadership of the Chicago Connected program.
Daniel received a BA in Mathematics from Williams College and an MBA from University of Chicago Booth.
Events featuring Daniel Anello
Mar 6, 2023
1:00pm — 2:00pm
Events featuring Daniel Anello
Mar 6, 2023
1:00pm — 2:00pm