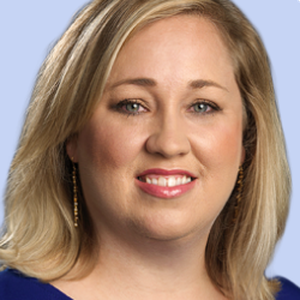 Jenn Vranek founded Education First in 2006 to build a mission-driven organization of the most trusted and effective education policy consultants in the nation. Jenn has worked with K12 and postsecondary educators, policymakers and philanthropists in more than 30 states. She is an expert in college and career readiness and transitions to postsecondary education; coherent preK-12 instructional systems; assessment, accountability and talent policies; and state education advocacy, policy and politics.
Jenn believes every child deserves an outstanding public education. Growing up in an Air Force family, Jenn attended seven public schools in three states and she experienced how much expectations and opportunities vary based on race, neighborhood and income. While studying history and public policy at the College of William & Mary, Jenn concentrated on African-American studies and the continuing struggle for full equality and opportunity. Both experiences inspired her to devote her career to improving public education so that all youth of color can graduate from high school ready for college and career.
Before starting Education First, Jenn made advocacy grants at the Bill & Melinda Gates Foundation, led Washington's Partnership for Learning, launched the American Diploma Project at Achieve and researched academic standards at the American Federation of Teachers. Honored as one of Puget Sound Business Journal's 40 Under 40 in 2010, she also volunteers as vice chair of the Danielson Group, as an advisory board member for Washington's Stand for Children and as an advisor on the Practitioner Council of the Hoover Education Success Initiative. Jenn holds a master's of public policy from Georgetown University and an AB from the College of William & Mary.
Jenn lives in Seattle, where she enjoys many urban adventures such as masquerading as a food and music critic, remodeling her 1910 Craftsman, admiring the gorgeous scenery from afar and cheering on Seattle sports teams.
Events featuring Jenn Vranek
Events featuring Jenn Vranek