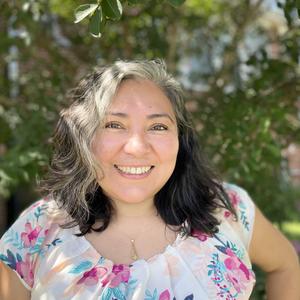 Ms. Marianela S. Rodousakis, LCSW-C is a licensed clinical social worker who serves as Assistant Director for the Lourie Center's Therapeutic Nursery Program (TNP). For four years, she served as the TNP classroom social worker providing integrated education and therapeutic care.
She considers herself an Early Childhood Champion, advocating for young children and families to gain access to quality education and that they are treated with dignity and respect no matter where they come from.
Before finding her passion for working in developmental trauma, Ms. Rodousakis was an early childhood teacher in various educational settings.
Ms. Rodousakis is also a certified Circle of Security facilitator for both the Parenting and Classroom models.
Events featuring Marianela Rodousakis
Mar 8, 2023
4:00pm — 5:00pm
Events featuring Marianela Rodousakis
Mar 8, 2023
4:00pm — 5:00pm