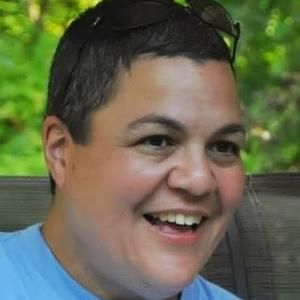 Yolanda is a Teacher and the Global History and Social Sciences Department Head at the Beaver Country Day School in Boston, MA. Throughout her 22-year teaching career, Yolanda has built learning environments to foster curriculum practices that are student-centered, project-based, experiential, inquiry-based, authentic, and meaningful in the lives of students. Centering the voices and lived experiences of those underrepresented in the history curriculum has been central to her teaching practices as it exposes students to all of history and not just some of it. A socially-just educator, Yolanda works with students to understand the world, their place in it, and how they can be agents of change.
A native of Philadelphia, Pennsylvania, Yolanda started a career as a draftsperson while a senior in high school and worked for an engineers' consortium. In 1989, she received a degree in Sociology/Criminal Justice and became a social worker counseling adjudicated youth with reintegration into their home and school communities after returning from juvenile placement. In 2001, Yolanda became a history teacher with the School District of Philadelphia, earning a Master's Degree in Secondary Education and her Social Studies certification. Yolanda came to Beaver in 2011 as a middle school teacher. In 2016, she became the head of the Global History and Social Sciences Department. She teaches classes in U.S. history, criminology and penology, theories of justice, and environmental anthropology.
Yolanda has studied and worked abroad in Rwanda, Mexico City, Morocco, Spain, and Japan. She's led faculty training on technology integration, culturally responsive teaching, project-based learning, and anti-racist teaching practices. Yolanda has presented at various conferences and organizations, including, EduCon 2.7, PoCC, ISTE, PennPBL, Primary Source, and SXSWEdu 2015. She's also exhibited work with her students at LearnLaunch Boston and SXSWEDU Expo Playground 2019.
Events featuring Yolanda Wilcox González
Events featuring Yolanda Wilcox González