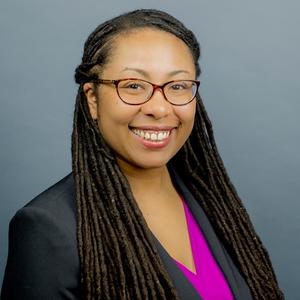 The Honorable Aurora Martinez Jones is elected to the 126th Texas State District Court that sits in Austin (Travis County), Texas and is responsible for the oversight and administration of all Travis County Termination of Parental Rights civil lawsuits filed on behalf of the Texas Department of Family and Protective Services. She was sworn in on January 1, 2021 and prior to that, she was the Associate Judge dedicated to the Travis County CPS Courts since January 2, 2015. Judge Martinez Jones is from La Porte, Texas and attended college at The University of Texas at Austin. She then attended law school at The University of Texas School of Law and upon receiving her law license; she started her own law firm, The Martinez Jones Law Firm, PLLC. As an attorney, Aurora Martinez Jones practiced primarily in child welfare law, juvenile justice, personal injury, probate, real estate, family law, and civil litigation. Judge Martinez Jones is Board Certified in Child Welfare Law and is a Child Welfare Law Specialist, Certified by the National Association of Counsel for Children.
Judge Martinez Jones has extensive experience advocating for parents and children in the child welfare system from her prior work as a litigator and currently runs a trauma-informed court. Judge Martinez Jones co-founded the Child Welfare Race Equity Collaborative in Texas and is committed to equitable, progressive, anti-racist, work and approaches to supporting the children and families who appear in her court.
Judge Martinez Jones is the presiding District Judge for the Travis County Family Drug Treatment Court: Parenting in Recovery program and of the Crossover Program for Dual Status Youth. She is the currently the Treasurer for the Child Protection Law Section of the State Bar of Texas, is on the Board for the National Council of Juvenile and Family Court Judges (NCJFCJ), and is the Texas State Coordinator for the National Association of Counsel for Children (NACC).
Events featuring Aurora Martinez Jones
Events featuring Aurora Martinez Jones