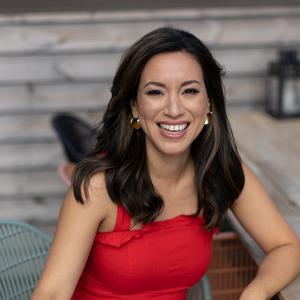 Growing up in Texas, Dr. Benavides didn't speak Spanish, the only language that her grandparents spoke. Later, Dr. Benavides realized that the Spanish language was not the only absence from her childhood educational experience— she'd never seen herself reflected in the curriculum, period.
As Dr. Benavides pursued a career in education—as a high school teacher in NYC, a doctora of education at Harvard, a curriculum designer and coach, and the Executive Director of a leading early childhood educational research and training center—she sought always to create linguistically and culturally affirming learning spaces and resources.
After her first child was born, Dr. Benavides moved to her partner's native Denmark, and she suddenly found herself in the shoes of her grandparents two generations earlier—raising a child in a country whose dominant language she didn't speak, with the next generation at risk yet again of losing the heritage language she'd fought to resurrect.
Dr. Benavides decided to raise her son in Spanish, even though she didn't speak it perfectly. She wanted him to grow up not only knowing the language, but feeling pride in it; seeing accents not as bad, but normal and interesting; and understanding that learning a heritage language wasn't about perfection, but connection. She started looking for tools, resources, and programs—and when she didn't find what she was looking for, she began developing them. Tada! The Language Preservation Project was born.
Dr. Benavides now spends her time traveling between Denmark and the United States, working to support the reclamation and flourishing of heritage languages across global contexts.
Events featuring Veronica Benavides
Mar 8, 2023
11:30am — 12:30pm