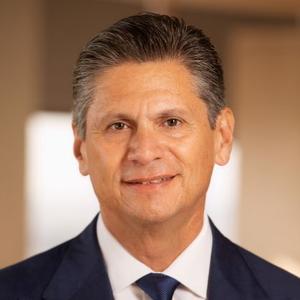 Eloy Ortiz Oakley is a leading voice on improving equity in higher education and for positioning institutions for global shifts in the workforce and the future of learning.
Oakley is President and CEO of College Futures Foundation, a philanthropic and advocacy organization focused on improving college attainment for Californians of all backgrounds. Previously, Oakley served as Chancellor of the California Community Colleges where his work included the establishment of the California College Promise, the design and implementation of the Vision for Success, the elimination of standardized testing, the reform of remedial education, and the adoption of a student-centered funding formula.
Oakley serves on the board of MDRC. He advises various education related companies such as Guild Education, OpenClassrooms, Handshake and Certree. Oakley has also served on the University of California Board of Regents and as a Senior Advisor to U.S. Secretary of Education Miguel Cardona.
For his leadership, Oakley has been recognized with the 2014 James Irvine Foundation Leadership Award, as a 2016 President Barack Obama White House Champion of Change, the 2018 Higher Education Dive President of the Year, the 2018 Roybal Foundation Medal of Courage in Education and the 2021 Diverse Champions Award.
Events featuring Eloy Oakley
Events featuring Eloy Oakley