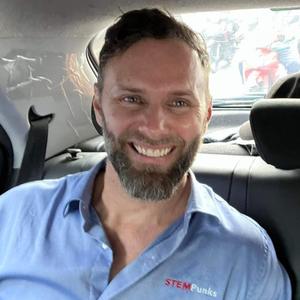 Damien is an award winning STEM educator based in Brisbane, Australia. He has been involved in Education for over a decade, has taught 10,000's of students, teachers and communities the importance of STEM, Entrepreneurship and play.
His drivers are providing equity within education, ensuring teachers feel supported and being a leader in change making teaching practices.
Damiens newest project Innovation Sports has teams from around world competing in a Design Thinking and PBL competition, students have the opportunity to compete on a 'level playing' field to find out who can think the quickest and has the most unique designs. This project will have teams throughout the globe in 2022.
Events featuring Damien Aldridge
Mar 8, 2023
3:30pm — 5:00pm
Events featuring Damien Aldridge
Mar 8, 2023
3:30pm — 5:00pm