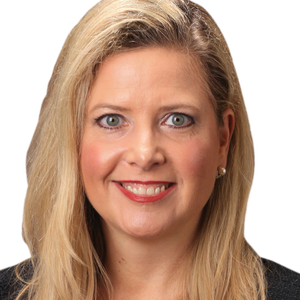 Jennifer Mitchell is the Associate Executive Director for Member Services at the Association of Texas Professional Educators (ATPE), the largest educators' association in Texas with approximately 90,000 members. She previously held the roles of Lobbyist, Senior Lobbyist, Governmental Relations Manager, and Governmental Relations Director at ATPE. In her current role, Mitchell oversees the association's Governmental Relations, Membership, Events, and Marketing and Communications departments. Her ATPE accomplishments include creating and launching new programs such as Leadership ATPE and the Lone Star Advocacy Group, as well as participating in the design and evolution of ATPE's TeachtheVote.org advocacy website.
Prior to joining the ATPE staff in 2004, Mitchell was the Director of Communications and Public Affairs for the Louisiana Dental Association. In addition to lobbying, she has diverse experience working as a legal researcher and writer, law office manager, campaign consultant, media spokesperson, and in state government prior to joining the nonprofit sector. Mitchell has presented at state and national conferences, including SXSW EDU, and her many media engagements include live television appearances on CNN and Spectrum News' Capital Tonight, national interviews with Bloomberg, CNN, MSNBC, Politico, The Well News, and The Washington Post, and frequent interactions with Texas news outlets.
Mitchell earned her Certified Association Executive (CAE) credential in 2016 through the American Society of Association Executives. She holds a Bachelor of Arts degree in Speech Communication from Louisiana State University, where she was also a Fellow of the LSU Academy of Politics. Mitchell earned a certificate in mediation from Texas State University and attended one year of law school at LSU. Along with her professional work for nonprofit trade associations, she has been a board member and president, fundraiser, and volunteer for other charitable groups.
Events featuring Jennifer Mitchell
Presented by
Association of Texas Professional Educators
Events featuring Jennifer Mitchell
Presented by
Association of Texas Professional Educators