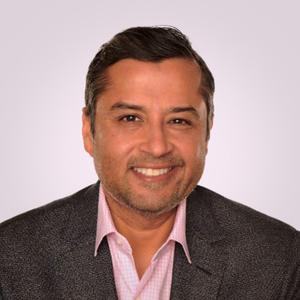 Sunil Gunderia oversees Age of Learning's innovation strategy and has led the development, distribution, and implementation of the mastery and adaptive products for the company. Under Sunil's leadership, Age of Learning has become recognized as a leading innovator in education technology for its research-based, highly scalable learning products that are built to address inequities in learning. Sunil previously served as the company's Chief Strategy Officer and has been a key member of the senior leadership team since he joined Age of Learning in 2013.

Sunil serves on the Board of Trustees at the Children's Institute, Inc. (CII), a Los Angeles-based non-profit that provides transformative early education, behavioral health, and family strengthening services to 30,000 children and families exposed to adversity and poverty each year. Sunil also sits on the advisory boards of Edtech Evidence Exchange, Digital Wellness Lab, and Educating All Students Alliance. He is the Editorial Advisory Board Chair and a contributing author for the handbook Innovative Approaches to Early Childhood Development and School Readiness.

Prior to Age of Learning, Sunil served as General Manager Mobile at The Walt Disney Company. He spent over a decade at Disney, including eight years in the United Kingdom, and was responsible for overseeing mobile strategy, product development, distribution, and partnerships globally. Sunil also founded Gunderia Advisors, where he advised numerous early-stage technology companies on strategy and execution across product management, customer development, marketing, and financing. He began his career as a C.P.A. and management consultant at Ernst & Young.

Sunil received his B.A. in Business Administration and M.A. in Accounting from the University of Georgia, and an M.B.A. from University of Southern California Marshall School of Business.
Events featuring Sunil Gunderia
Mar 8, 2023
2:30pm — 3:30pm
Mar 8, 2023
5:30pm — 6:30pm
Presented by
Age of Learning
Presented by
Age of Learning
Events featuring Sunil Gunderia
Mar 8, 2023
2:30pm — 3:30pm
Mar 8, 2023
5:30pm — 6:30pm
Presented by
Age of Learning
Presented by
Age of Learning