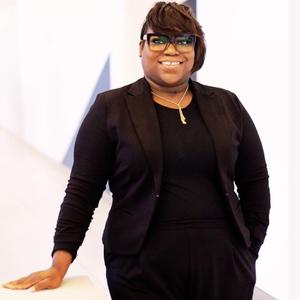 Dr. Shontoria Walker is a graduate from the University of Houston in Houston, Texas with a degree in Professional Leadership with an emphasis in Literacy. Her research focuses on using culturally relevant pedagogy to influence literacy achievement for middle school Black Male Students based on her experiences as a former 8th grade English teacher at an all-boys preparatory academy. She has also served on the Texas Teacher Advisory Board, a Teach Plus Policy Fellow as well as a Senior Policy Fellow with Teach Plus Texas from 2014-2019. During her time and beyond she has advocated for educational policy laws that directly impacted the classroom as well as contributed to policy briefings for the revision of The Every Student Succeeds Act and national policy reports such as If You Listen, We Will Stay: Why Teachers of Color Leave and How To Disrupt Teacher Turnover and more recently To Be Who We are: Black Teachers on Creating Affirming School Cultures.
She currently serves as the Executive Director of Education PowerED. Launched in February 2019, Education PowerED is one of the fastest growing movements in education promoting culturally responsive teaching and identity-based education. Education PowerED conducts educational research, develops instructional resources, and facilities teacher education. The mission of the organization is to spark a revolution through education that liberates our students, our community; wherever they may be.
Dr. Walker has also co-authored the book, "Culture To The Max! Culturally Responsive Teaching and Practice." More recently, she has been featured in USA Today, Wandering Educators as well as Authority Magazine. In her everyday work she is committed to collaborating with teachers, administrators, district, and state leaders to ensure that all students receive an equitable literacy education. Her passion and dedication to literacy education and equitable educational policy laws is interminable.
Events featuring Shontoria Walker
Events featuring Shontoria Walker