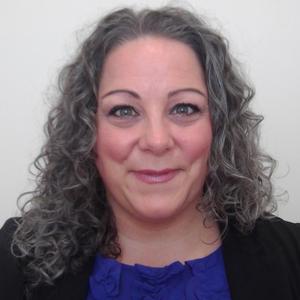 Coates is a 24-year veteran exceptional education leader in Richmond, VA. Coates has served as an instructional leader, learner, and assistant principal. Currently, she is the Director of Children and Youth at SOAR365 (a chapter of The ARC), a not-for-profit disability support service for children and youth with disabilities.
Coates has served as a School Ambassador Fellow with the United States Department of Education, where she worked on various educational policy initiatives. She was named a White House Champion of Change Educator under the Obama administration, working on mental health initiatives for individuals with disabilities.
Coates is an alumnus of The Association of Supervision and Curriculum Development (ASCD) Emerging Leaders program and served as a fellow with Understood. Currently, she is a trainee of the Virginia Lend (VA-LEND) program with Virginia Commonwealth University and a board member of the Virginia Disability Law Center.
In past years, Coates was selected as an Ambassador with the United States Patent and Trademark Offices (USPTO) National Summer Institute, where she worked on STEM initiatives for all learners, which was inspired by leading a team of neurodiverse learners in winning the congressional App Challenge.
Coates has presented at the local, state, and national levels authored several publications, was honored with various awards, and works collaboratively with various policymakers on educational issues.
Coates holds a BA in Special Education, a master's degree in Curriculum and Instruction, a master's degree in Administration, Supervision, and Policy, a post-master certificate in Disability Leadership in Neurodevelopmental Disabilities, an Ed.S. in Educational leadership, and a Ph.D. candidate in Disability Research and Policy.
Coates' career areas of interest are job exploration and readiness for individuals with disabilities, STEM integration to support job skills, designing innovative instructional practices, leadership development, and advocating for policy that supports disability diversity in the workforce.
In her spare time, Coates enjoys photography, traveling, cooking, live music, and visiting thrift stores.
Events featuring Lisa Marie Coates
Events featuring Lisa Marie Coates