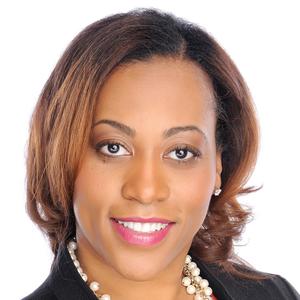 Lisa is the Vice-President of Global Brand Marketing & Communications at ThriveDX. A member of the ThriveDX leadership team since May 2020, Franklin serves as the brand's compass leading the development and execution of ThriveDX's integrated marketing initiatives and communications. Her primary focus is to amplify the company's competitive differentiation by increasing brand recognition and customer acquisition through thought-leadership, strategic alliances, advertising, digital media, events, and public relations strategies.
A 20-yr marketing veteran, Lisa has developed a reputation as a seasoned executive, builder and innovator who leads teams in building marketing strategies that amplify brands in ways that inspire as well as create experiences that drive growth and transformation.
Over her career, Lisa has held leadership roles in global branding, and marketing strategies for companies such as Microsoft, Xbox Live, Marriott, Duracell, Verizon/AOL, Facebook and Deloitte Digital. Known as a force multiplier, she has spent the majority of her career focused on driving global business growth within the tech industry specializing in capturing market share and visibility for new and emerging products.
Lisa is a champion for building great leaders as well as advocating for diversity and inclusivity at every level of an organization. Consequently, she serves as a frequent speaker and trainer on Building High-Performing teams, Unleashing The Power of Diversity, Allyship and Empathetic Leadership.
Events featuring Lisa Franklin
Mar 7, 2022
12:00pm — 1:00pm