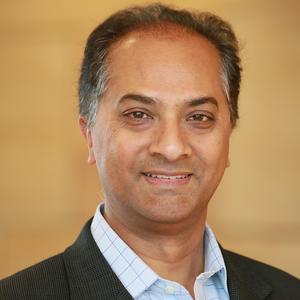 Raghu Krishnaiah is an innovative leader experienced at turning transformative products and business concepts into successful global companies. His career as a seasoned change agent and strategist spans more than 20 years of progressive P&L management, new venture investment, and Board leadership.
Krishnaiah currently serves as the chief operating officer
at University of Phoenix, where he is instrumental in the transformation of the University and responsible for all operating strategy and results. Before joining University of Phoenix, Krishnaiah held the role of chief operating officer at Western Governors University, where he led significant growth in student learning outcomes.
Prior to Western Governors University, Krishnaiah worked as senior vice president at Kaplan Higher Education Group, and has served in a number of leadership roles throughout his career, overseeing large operational infrastructures at complex global organizations in financial services, technology, and retail companies.
Krishnaiah earned both a Bachelor of Science in Electrical Engineering and Computer Science and a Master of Science in Electrical Engineering from Massachusetts Institute of Technology (MIT), as well as a Master of Business Administration from The Wharton School at University of Pennsylvania.
Events featuring Raghu Krishnaiah
Mar 9, 2022
2:00pm — 2:20pm
Events featuring Raghu Krishnaiah
Mar 9, 2022
2:00pm — 2:20pm