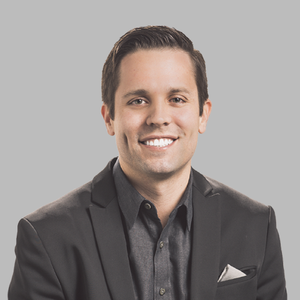 An architect, designer, and entrepreneur, Brad has spent the past decade building Emmy-winning experience design studio, Bluecadet. During that time, he's collaborated with organizations including Harvard, Google, Gore, the Smithsonian, and the Gates Foundation to find new ways of educating, engaging, and entertaining audiences of all ages.
As Chief Strategy Officer, he is responsible for studio and project strategy focusing on the seamless integration of digital and physical experiences. He coined the term "Experiential Master Planning," which was trademarked by Bluecadet in 2021.
Brad received an M.Arch from Yale University and a B.Arch with Distinction from Iowa State University. He previously practiced architecture with KieranTimberlake, Pelli Clarke Pelli, and HNTB Sport.
He resides in Philadelphia with his wife and two young sons and is actively involved with the Friends of Chester Arthur Elementary, the Mann Center for Performing Arts, and the Leukemia & Lymphoma Society.
Events featuring Brad Baer
Mar 10, 2022
9:30am — 10:30am
Events featuring Brad Baer
Mar 10, 2022
9:30am — 10:30am