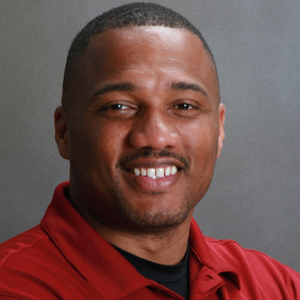 Shaon Berry is the CEO of Metro Esports, a media company featuring digital and live amateur and professional esports competition, entertainment and tech-education programing, headquartered in Warminster PA. Metro's additional new locations for 2022 include downtown Philadelphia and Washington D.C.
A board member of The American Cancer Society, Shaon also leads Digital Bridges, an accredited non-profit gaming and tech. education/certification program, serving aspiring teens, schools and organizations from at-risk and lower-income communities.
A student-athlete at the University of Pittsburgh and graduate of Cornell University's Executive Management Certification program, Berry brings more than two decades of executive business leadership and sports industry experience to Metro, creating and producing several nationally televised events, watched on the ESPN, CBS Sports and NFL television networks.
Twice awarded for small business excellence, Shaon has created and produced more than (50) custom events nationwide, with high profile brand partnerships that have included among others Under Armour, USA Today, Fox Sports, Russell Athletic, Gatorade & The United States Marine Corps.
Making the transition from traditional sports to Esports in 2018, Shaon has created a new model and a mission focused on attracting, engaging, entertaining and educating a broader and more diverse consumer base of gaming and technology enthusiasts.
Events featuring Shaon Berry
Mar 10, 2022
11:00am — 11:35am