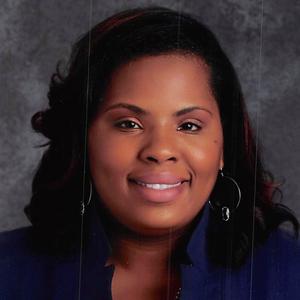 Katrina Bailey has been an educator for 18 years. She is an Austin native, and currently serves as the director of school leadership for the Austin Independent School District (AISD). In this role, she works directly with the chief of schools in the Office of School Leadership to support campus and district administrators to implement district initiatives and the AISD Strategic Plan.
Before her role at AISD, Bailey served the Round Rock Independent School District as a principal, assistant principal and academic dean for 13 years. In addition to her role as a campus and district leader, she was a classroom teacher for five years.
Bailey's experiences have strengthened her capacity to build a culture of learning, coaching, support and transparency to produce high academic outcomes for every student. She is passionate about closing the opportunity gap for all students. She is quoted as saying, "When we get it right, all students benefit. When we get it wrong, all students suffer." Bailey genuinely believes that all students can and will perform at high levels with high academic expectations, instructional supports and engagement. As a campus and district leader, Bailey has demonstrated a servant leader's mindset in her beliefs and practices. She believes that the best way to serve students is to support the teachers, campus administrators, and educators working most closely with them.
Bailey has a bachelor's degree in education from Huston-Tillotson University and a master's degree in education administration from Texas State University. She is currently working on a doctoral degree in Education Leadership and Policy in The University of Texas Cooperative Superintendency Program.
Events featuring Katrina Bailey
Mar 7, 2022
12:30pm — 1:30pm