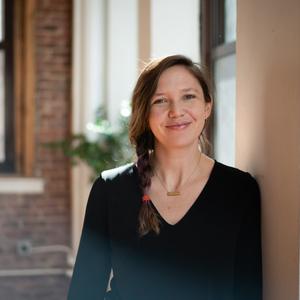 Leslie Engle Young has spent her career in education, both domestic and international. An expert in early childhood education, she began her career as a pre-school teacher and evolved into a leader in global education programming.
In 2009, Leslie moved to Laos and supported the founding of Pencils of Promise. Alongside her Lao colleagues, she was responsible for establishing all programmatic and operational systems in Laos that served as the foundation for expansion into Guatemala and Ghana. Since then, Leslie has served in numerous capacities at the organization and is currently the Chief Operating Officer, a role that allows her to lead the strategic direction of program services and innovation in collaboration with 100+ global education advocates who work with PoP throughout Ghana, Guatemala and Laos.
Leslie has served as an education advisor to groups across the globe. She has participated in ILA's Leaders for Literacy Day, round table talks with the Independent Evaluation Group at the World Bank and advised multiple non-profit leaders in developing original social impact concepts.
Events featuring Leslie Engle Young